Gold News: 3 July, 2020
Gold Price: $1775.76. Gold breaks $1,800 level for first time since 2011, $2000 predicted by year end, and $10,000 in four years, fake gold in China, and a gold-plated hotel in Vietnam.
Gold and gold-backed cryptocurrency news for the week ending 3 July, 2020.
Gold Price (USD/OZ)
3 July 2020: $1775.76 [View live gold price.]
Change from last week: $11.82 (0.67%)
Gold News Around The Web
Gold bars mark strongest half-year since 2016 as 'worst still to come' in Covid crisis - [BullionVault]
Gold breaks $1,800 level for first time since 2011 - [Seeking Alpha]
U.S. trade tumbles 30% — and, more troubling, gold is new top import - [Forbes]
Gold to $1,900? MKM Partners says one major tailwind could give a big boost - [CNBC]
Analysts reckon gold will punch through $US2000 by year-end - [Stockhead]
Why gold will hit $2000 by year end - [Ainslie Bullion]
Gold prices are soaring to the moon. Here's why. - [Forbes]
Venezuela gold: UK High Court rules against Nicolás Maduro - [BBC]
Mystery of $2bn of loans backed by fake gold in China - [Nikkei Asian Review]
If history repeats itself, gold prices headed to $4,000 in three years - Frank Holmes - [Kitco]
Central banks: gold's greatest ally - [Daily Reckoning]
"…you could still score huge gains as gold trends toward $10,000 per ounce or higher over the next four years."
A collapsing dollar and China's monetary strategy - [Seeking Alpha]
"This article describes how China can escape the fate of a dollar collapse by tying the yuan to gold."
Saudi shoppers rush to buy gold before taxes triple - [The Economic Times]
Gold is the big story in town as investors rush into penny stocks - [Small Caps]
The world's first gold-plated hotel opens in Vietnam - [Vietnam Insider]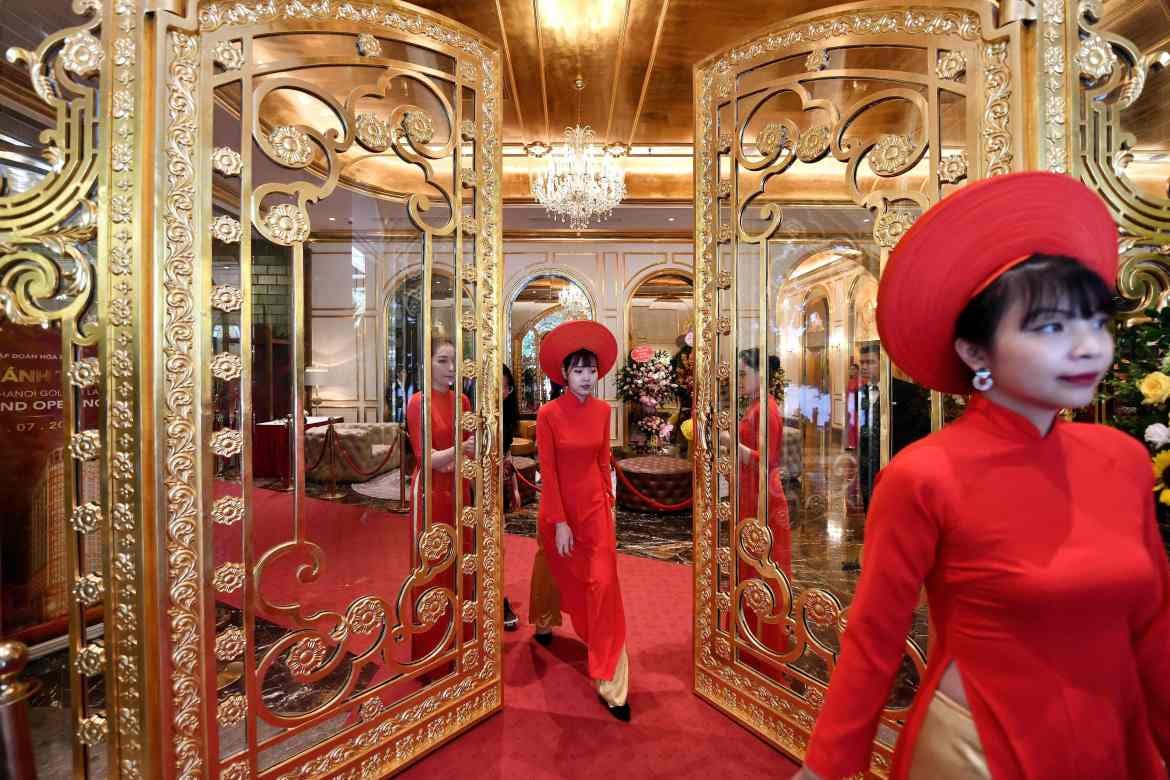 Advertisement

Global Gold is precious metals company from Switzerland that offer a safe and convenient way of buying and selling gold, silver, platinum and palladium. All metals can be safely delivered or securely stored in high-security vaults of your choice in Switzerland, Singapore, Hong Kong, and New Zealand.
Gold-backed Crypto News
News related to gold-backed cryptocurrencies:
A post pandemic environment will be ripe for the adoption of decentralized stablecoins - [Hackernoon]
Chainlink to supply Bullionix with accurate gold price XAU/USD feed - [Cryptoticker]
Why the digital Zimbabwe dollar conversation matters - [iHarare]
"The partnership's objective is to help Zimbabwe's central bank launch a gold-backed digital currency."
---
Gold News by Goldscape.net is a weekly newsletter for gold and gold-backed cryptocurrency news.
Visit Goldscape.net to buy gold online.
For advertising and news submission requests, contact us.
If someone sent this to you, you can sign up for free at goldnews.substack.com.