Discover more from Gold Weekly
A brief summary of the most important gold news and analysis every week.
Over 1,000 subscribers
Gold News: 25 September, 2020
Gold Price: $1,861.16. Forecasts: $2,275. News: Gold prices are slumping, "unlikely to turn into a rout", the origins of 'space gold'.
Gold and gold-backed cryptocurrency news for the week ending 25 September, 2020.
Gold Price (USD/OZ)
25 September 2020: $1,861.16 [View live gold price.]
Change from last week: -$91.43 (-4.68%)
View the complete archive of gold price forecasts.
Buy Gold In Switzerland

Global Gold is precious metals company from Switzerland that offer a safe and convenient way of buying and selling gold, silver, platinum and palladium. All metals can be safely delivered or securely stored in high-security vaults of your choice in Switzerland, Singapore, Hong Kong, and New Zealand. [Goldscape.net Partner]
Gold News
Gold prices are slumping – could they fall further? - [Al Jazeera]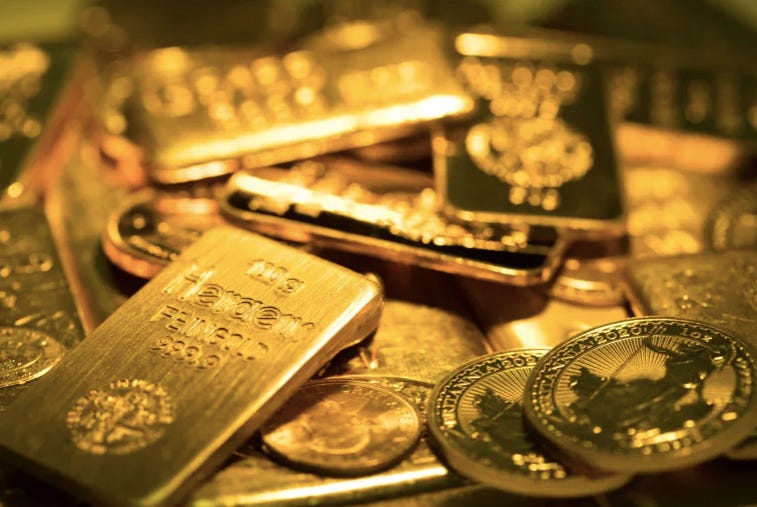 Pullback in gold price 'is unlikely to turn into a rout': TD Securities - [Kitco]
Gold forecast – prices collapsing to cycle target as predicted - [FX Empire]
Gold: Set to hit another record high of $2275/oz in 2021 – Citibank - [FX Street]
How much gold is there left to mine in the world? - [BBC]
Gold trade group LBMA quietly walked back human rights rule, advocacy group says - [S&P Global]
Scientists believe they've found the origins of 'space gold' - [TNW]
Archaeologists find Ancient Greek tomb filled with gold, silver and bronze - [Greek City Times]
Gold's record prices drives resurgence in prospecting activity across WA - [ABC]
Indonesians turn to illegal gold mining as coronavirus pandemic hits economy - [SCMP]
Gold-backed Cryptocurrency News

News related to gold-backed cryptocurrencies:
Celsius adds PAX Gold to its crypto rewards platform - [PRNewswire]
---
Gold News by Goldscape.net is a weekly newsletter for gold and gold-backed cryptocurrency news.
Visit Goldscape.net to buy gold online.
For advertising and news submission requests, contact us.
If someone sent this to you, sign up for free updates at goldnews.substack.com.