Gold News: 21 August, 2020
Gold Price: $1939.14. Forecasts: $1,660, $2300, $2,500. News: A new gold standard? Buffett undergoes a conversion on gold, Amazon's 'Gold Vault'.
Gold and gold-backed cryptocurrency news for the week ending 21 August, 2020.
Gold Price (USD/OZ)
21 August 2020: $1939.14 [View live gold price.]
Change from last week: -$7.87 (-0.40%)
Buy Gold In Switzerland

Global Gold is precious metals company from Switzerland that offer a safe and convenient way of buying and selling gold, silver, platinum and palladium. All metals can be safely delivered or securely stored in high-security vaults of your choice in Switzerland, Singapore, Hong Kong, and New Zealand. [Goldscape.net Partner]
Gold News
Is this the top for gold? Metal's real value at 50-year high - [BullionVault]
It's time to ditch the crashing US dollar and buy groceries with gold. Here's how - [South China Morning Post]
Gold debate: is a new gold standard coming? - [Forbes]
What's driving the new gold rush? - [Fortune]
Opinion: Warren Buffett undergoes a conversion on gold — should you follow him? - [MarketWatch]
Gold mining in Mali unaffected by military coup - [Al Jazeera]
India's gold market plunged in the first half. Here's how the second half looks - [CNBC]
Colombia sold two-thirds of its gold weeks before a record high - [BloombergQuint]
Amazon launches virtual gold buying feature 'Gold Vault' - [Entrackr]
Turkish gold fever spurs dollar oddity unseen in Erdogan era - [Yahoo! Finance]
"It took weeks of frenzied gold trading in Istanbul's historic commercial center to spur one of the biggest gaps between the cost of physical dollar bills and the official exchange rate in 18 years."
Pilbara prospector Jean-Paul Turcaud dies aged 80 taking another gold discovery to his grave - [ABC]
With cameras rolling, prospectors find $250,000 of gold - [Kitco]
Gold Price Forecasts
Is the gold price worth $2500 an ounce? - [IG]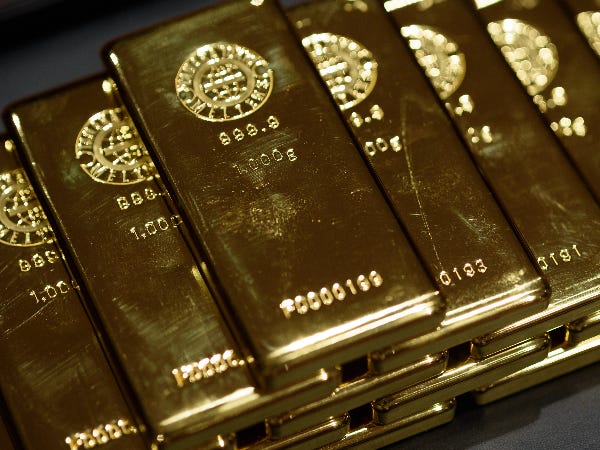 Gold to surge toward $2300 amid geopolicital tensions – UBS - [FX Street]
Gold price forecast – gold prices could reach $1660 in September - [FX Empire]
View the complete archive of gold price forecasts.
Gold-backed Cryptocurrency News

News related to gold-backed cryptocurrencies:
As the Turkish Lira collapses, is Bitcoin a good alternative? - [CryptoDaily]
"Steve Hanke has said that a gold-backed currency could save Turkey as its national Fiat currency collapses during the pandemic of COVID-19."
---
Gold News by Goldscape.net is a weekly newsletter for gold and gold-backed cryptocurrency news.
Visit Goldscape.net to buy gold online.
For advertising and news submission requests, contact us.
If someone sent this to you, sign up for free updates at goldnews.substack.com.