Discover more from Gold Weekly
A brief summary of the most important gold news and analysis every week.
Over 1,000 subscribers
Gold News: 18 September, 2020
Gold Price: $1952.59. Forecasts: $1,765 to $20,000. News: UBS is bullish on gold, gold from Switzerland to U.S, domestic gold production in Turkey.
Gold and gold-backed cryptocurrency news for the week ending 18 September, 2020.
Gold Price (USD/OZ)
18 September 2020: $1952.59 [View live gold price.]
Change from last week: $7.08 (0.36%)
View the complete archive of gold price forecasts.
Buy Gold In Switzerland

Global Gold is precious metals company from Switzerland that offer a safe and convenient way of buying and selling gold, silver, platinum and palladium. All metals can be safely delivered or securely stored in high-security vaults of your choice in Switzerland, Singapore, Hong Kong, and New Zealand. [Goldscape.net Partner]
Gold News
Gold vs. the great wave of deflation - [BullionVault]
Turkey wants to ramp up domestic gold production to 100 tons annually by 2025 - [Vaultoro]
UBS is 'very bullish on gold,' says prices could stay high longer - [CNBC]
Record gold prices create insurance headache for vault keepers - [Bloomberg]
Flood of gold from Switzerland to U.S. stopped in August - [Reuters]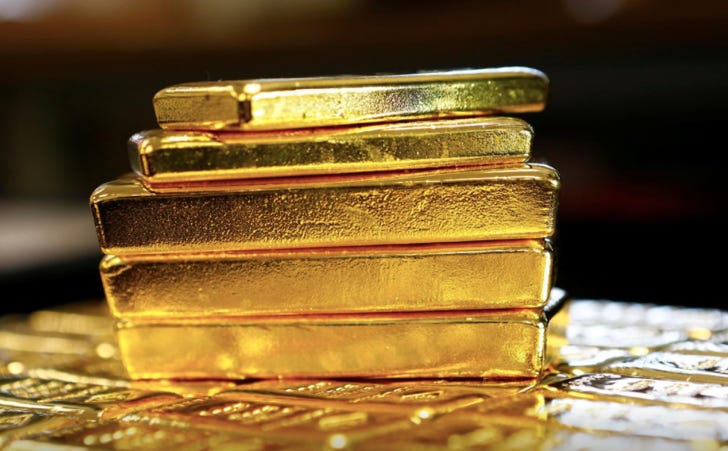 Gold to see a deeper dip to $1765 – Credit Suisse - [FX Street]
Gold forecast – are you ready for the bubble in gold? - [FX Empire]
"Our work supports a bubble in gold and precious metals later this decade. This article will explore the various aspects of a bubble and how one could prepare."
Gold breakout triggers buy signal. Is $3,000 next target? - [Investing]
Can gold hit $20,000? Pierre Lassonde talks industry's future and his legacy - [Kitco]
Gold and crypto: a match made for crisis investing? - [Finance Magnates]
The yellow metal has rebounded quickly to continue with the rally that extends back to the start of last year.
Exploration permits for gold-polymetallic mines offered - [The Phnom Penh Post]
The Perth Mint introduces gold trading app to U.S. investors - [Business Wire]
"GoldPass smartphone app offers unique platform to securely buy, sell and transfer gold."
Gold-backed Cryptocurrency News

News related to gold-backed cryptocurrencies:
AABB - Asia Metals Inc. pursues development of gold-backed cryptocurrency coin - [GlobeNewswire]
---
Gold News by Goldscape.net is a weekly newsletter for gold and gold-backed cryptocurrency news.
Visit Goldscape.net to buy gold online.
For advertising and news submission requests, contact us.
If someone sent this to you, sign up for free updates at goldnews.substack.com.