Gold News: 12 June, 2020
Gold Price: $1735.88. Why you must own gold today, Goldman Sachs sees $1,800 gold prices with potential for $2,000, Roth sees gold rallying to $2,200 by 2022.
Gold and gold-backed cryptocurrency news for the week ending 12 June, 2020.
Gold Price (USD/OZ)
12 June 2020: $1735.88 [View live gold price.]
Change from last week: $26.88 (1.57%)
Gold News Around The Web
Buying gold vs. the Fed's big money bubble - [BullionVault]
Goldman Sachs sees $1,800 gold prices with potential for $2,000 - [Kitco]
China's gold reserves stood at 62.64M ounces at the end of May – Xinhua - [FX Street]
These seven charts show exactly why you must own gold today - [MoneyWeek]
"Covid-19 is accelerating many trends that were already in existence. The rising gold price is one such trend. These seven charts, says Dominic Frisby, reveal why gold could soon "go bananas"."
Gold futures explode as Fed chair favors bullion bulls - [CryptoVibes]
The bull market in gold stocks is just getting started - [Livewire]
Perth Mint to review audit processes after conflict gold reports - [Sydney Morning Herald]
"The Perth Mint will review its audit process after allegations emerged it had purchased hundreds of millions of dollars worth of 'conflict gold' earlier this week."
A scramble for gold is redrawing the map of the market - [The Wall Street Journal]
"More than 20 million troy ounces of gold have landed in New York vaults over the past three months."
Roth sees gold rallying to $2,200 by 2022, upgrades Kirkland Lake - [Seeking Alpha]
GoPay launches in-app gold investment feature - [The Jakarta Post]
"Technology giant Gojek's e-wallet GoPay announced on Tuesday a new gold-investment feature called GoInvestasi in partnership with investment fintech start-up Pluang."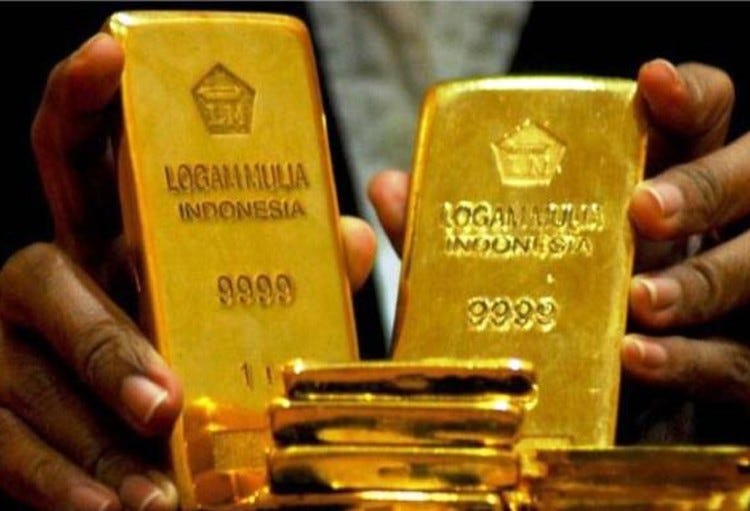 First U.S. gold coin may fetch $15 million in private sale - [Bloomberg]
Treasure chest worth $1M found hidden in the Rocky Mountains after a decade of searching - [USA Today]
"A treasure chest full of gold, jewelry and other valuables worth $1 million was found in the Rocky Mountains, according to the man who hid it there more than a decade ago."
Advertisement

Global Gold is precious metals company from Switzerland that offer a safe and convenient way of buying and selling gold, silver, platinum and palladium. All metals can be safely delivered or securely stored in high-security vaults of your choice in Switzerland, Singapore, Hong Kong, and New Zealand.
Gold-backed Crypto News
News related to gold-backed cryptocurrencies:
Dash wins user confidence in Venezuela for different reasons and is Dash getting gold backed? - [The Currency Analytics]
---
Gold News by Goldscape.net is a weekly newsletter for gold and gold-backed cryptocurrency news.
Visit Goldscape.net to buy gold online.
For advertising and news submission requests, contact us.
If someone sent this to you, you can sign up for free at goldnews.substack.com.