Discover more from Gold Weekly
A brief summary of the most important gold news and analysis every week.
Over 1,000 subscribers
Gold News: 11 September, 2020
Gold Price: $1945.51. Forecasts: $2,300 to $5,000. News: US unemployment benefits and gold, why gold could stay high, gold continues to glitter for investors, and gold cappuccino.
Gold and gold-backed cryptocurrency news for the week ending 11 September, 2020.
Gold Price (USD/OZ)
11 September 2020: $1945.51 [View live gold price.]
Change from last week: $11.51 (0.60%)
View the complete archive of gold price forecasts.
Buy Gold In Switzerland

Global Gold is precious metals company from Switzerland that offer a safe and convenient way of buying and selling gold, silver, platinum and palladium. All metals can be safely delivered or securely stored in high-security vaults of your choice in Switzerland, Singapore, Hong Kong, and New Zealand. [Goldscape.net Partner]
Gold News
What is the correlation between US unemployment benefits and gold? - [Vaultoro]
Gold to surge towards $2300 as physical demand revives – ANZ - [FX Street]
Gold could be heading to $5,000 - [Oil Price]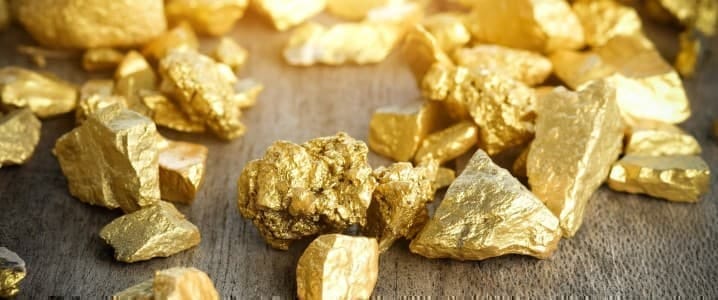 Gold continues to glitter for investors, thanks to the Fed's policy change and US-China geopolitical tensions - [SCMP]
A scenario to end gold's bull run looks increasingly unlikely - Invesco - [Kitco]
Why gold prices could stay high - [Barron's]
Gold prices zig zag as US election looms - [Australian Mining]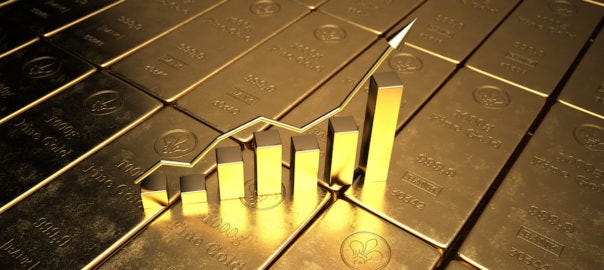 With gold prices soaring, Hong Kong customs busts attempt to smuggle HK$10 million in bars from mainland China - [SCMP]
4 penny stocks to watch in September 2020 if you like gold - [Penny Stocks]
Central bank will allow gold trading in dollars - [Bangkok Post]
Bitcoin's correlation with gold hits record high - [coindesk]
Gold-backed Cryptocurrency News

News related to gold-backed cryptocurrencies:
Digital asset security firm NGRAVE to help secure gold backed stablecoin from VeraOne - [Crowdfund Insider]
---
Gold News by Goldscape.net is a weekly newsletter for gold and gold-backed cryptocurrency news.
Visit Goldscape.net to buy gold online.
For advertising and news submission requests, contact us.
If someone sent this to you, sign up for free updates at goldnews.substack.com.